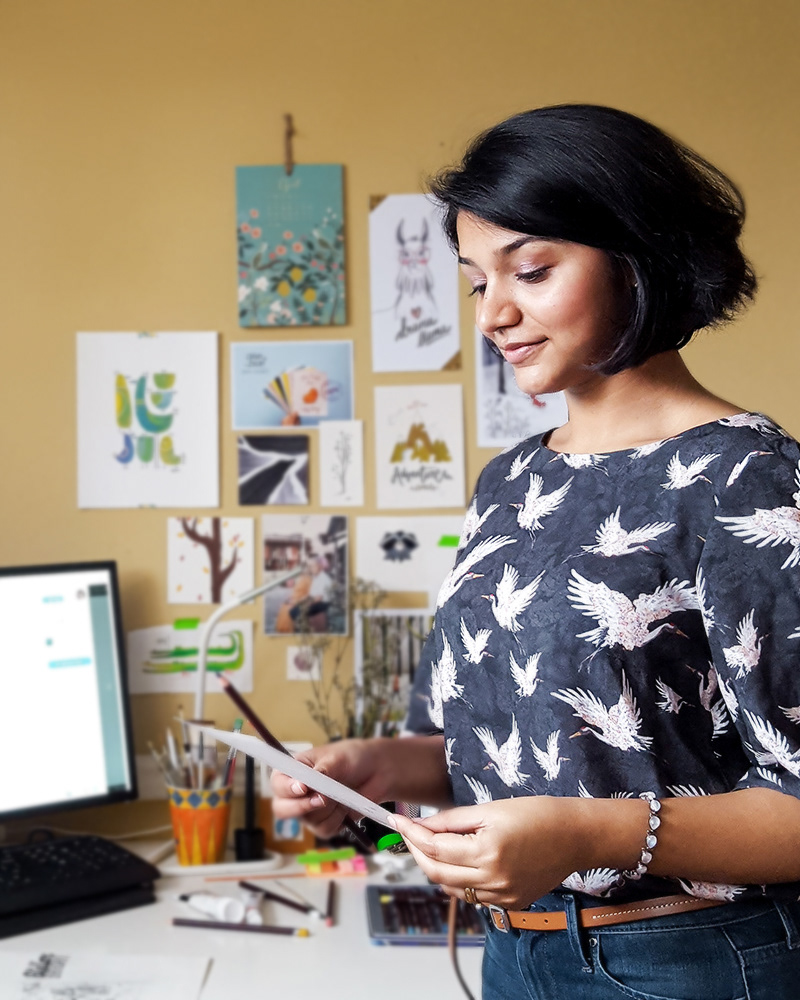 My name is Aparna Varma and I am a freelance designer / illustrator with a bright sense of colour and humor. 
Born and brought up India, I spent many of my formative years in Botswana, Africa. The diverse cultures of these countries have a deep influence on my work and is what I draw inspiration from, in terms of color, patterns and stories. My work is mix of modern with bright pops of color, infused with detail and narrative.
I have a degree in Animation Multimedia and Film Design and I currently dream and draw in Toronto, Canada.
In 2013 I founded an illustrative stationery company called Green Bean Studio <---

have a look!
I enjoy using traditional paint mediums like acrylic, gouache and colored pencil along with digital techniques. My expertise ranges from but is not limited to - illustration, print design, branding, graphics. custom GIF's, concept development, art direction, digital and print production. 
Work featured on/in:


• BuzzFeed – twice! • Brit + Co • 8 Balloons • Notable CA • Stationery Trends Magazine • Oh So Beautiful Paper
Special Achievement:


• Nominated for the 2018 Louie Awards ( a.k.a Oscars of the Greeting Card world )

- conceptualized and illustrated nominated greeting card design.
-- Children's picture books : Releasing 2021 / 2022
-- Developing an original animated TV series